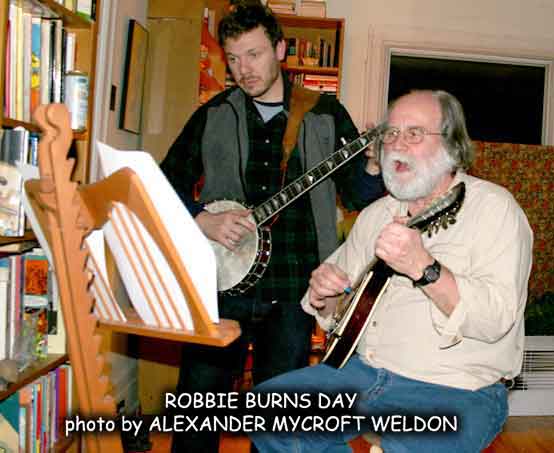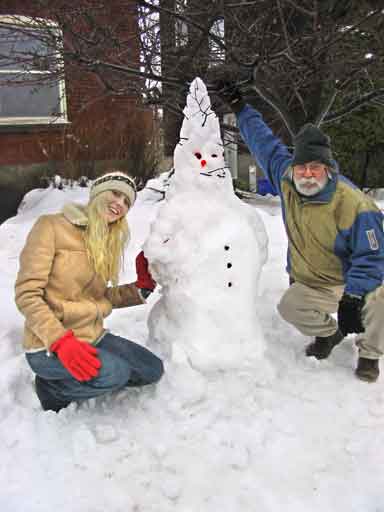 Yikes! A short time ago I wrote the following:
New Photos Oct 2004. Amazing discovery!!! While giving Milton a bath, we notice for the first time that... ...perhaps Millicent or Mildred would have been a more appropriate name. We treat her more gently now, and buy her nicer things.
However, a recent trip to the Vet reveals Milton is a Boy after all! (Just not very well hung, at least compared to the late lamented Mortimer, who was comparatively Equine!) Also things kinda get lost in all that fur... So now, after months of gentle treatment, we've gotta go back to rough-housing. Poor guy, he must be sooo confused..... .....sorry Milton!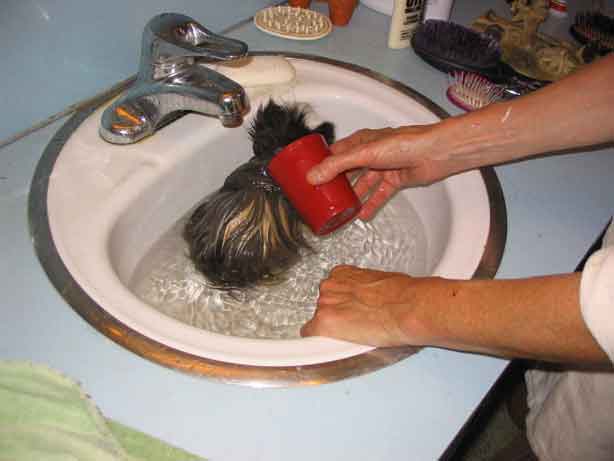 The porch is almost finished. Compare to Sept photos below.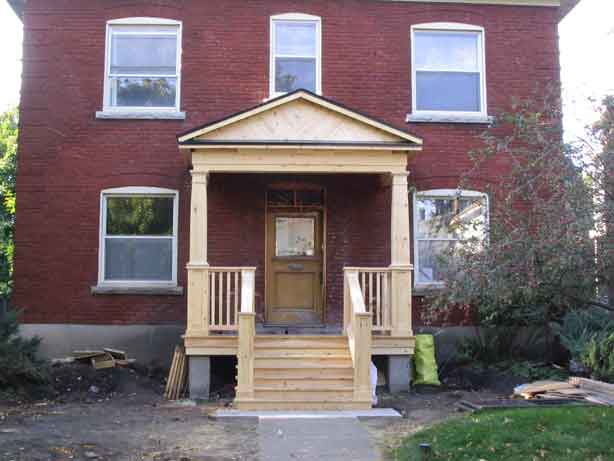 New Photos Sept 2004: By the way: most of the photos on this website were taken by the long-suffering Margaret (Meg) Griffin.
Here's a Jam Session at Cousin Chris's Annual Labour Day Corn Roast. That's me with my back to the camera.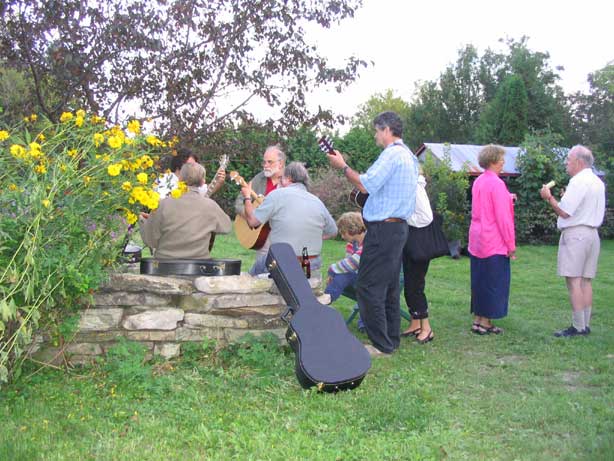 Barely managed to get away at all this summer, but we did manage a short trip to Cape Cod. In this shot, the ocean, with setting sun, is behind us, giving the grass an eerie orange glow. Also a just-risen moon and a cryptic Zen-like sign which speaks silently.
(Although one of us suggested it might once have once said "Unexploded Land Mines")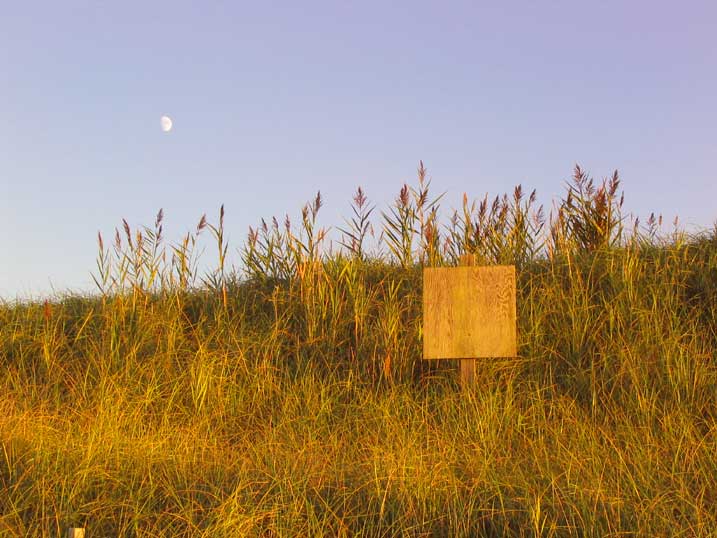 Although nothing could replace the late Mortimer Weldon, we've lately been taking care of Milton, a much hairier type of Pig. Here he is with my son, Alexander. Al is the one with spex.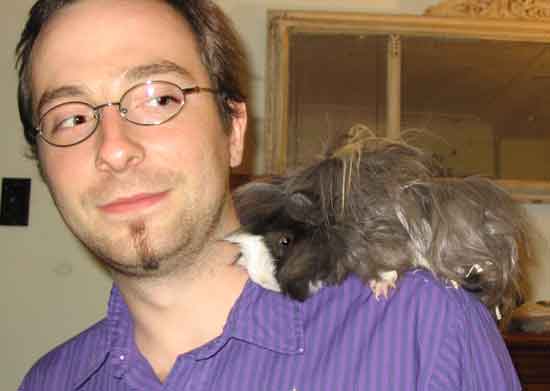 Here I am in the dying rays of the sun, having just ripped up my old animation table with a crowbar, an act which gave me great pleasure. That's the wreckage behind me.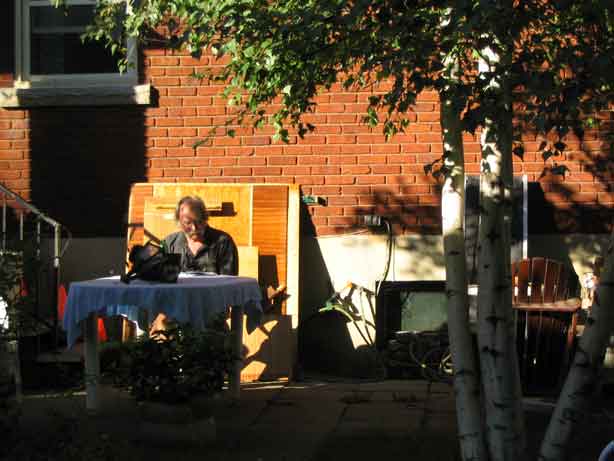 The Porch. After patching the concrete front porch 7 times in the last decade, we finally decided to have it ripped up and replaced with a nice new wooden one.
Here's the way it looked before work began.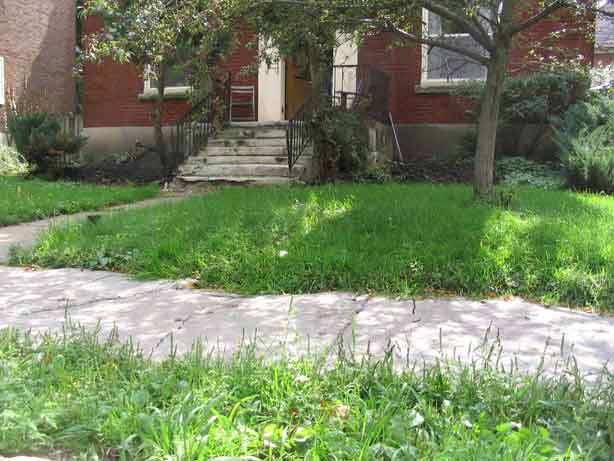 And here comes the wrecking crew...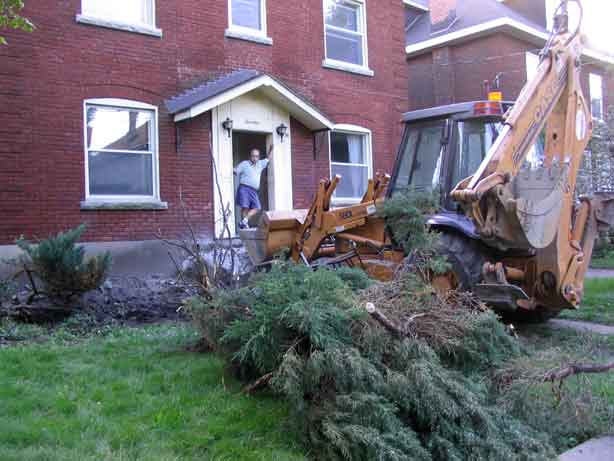 This guy took three days to break up the old porch with his jackhammer.. ...bet we're popular with the neighbours now!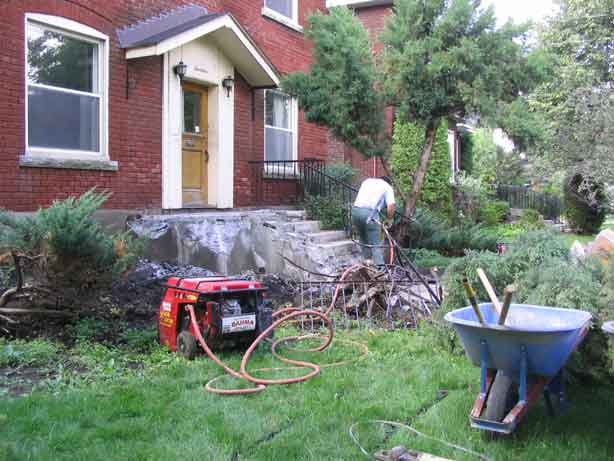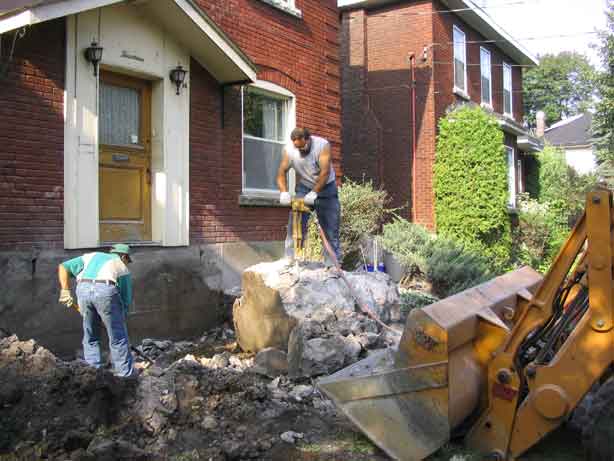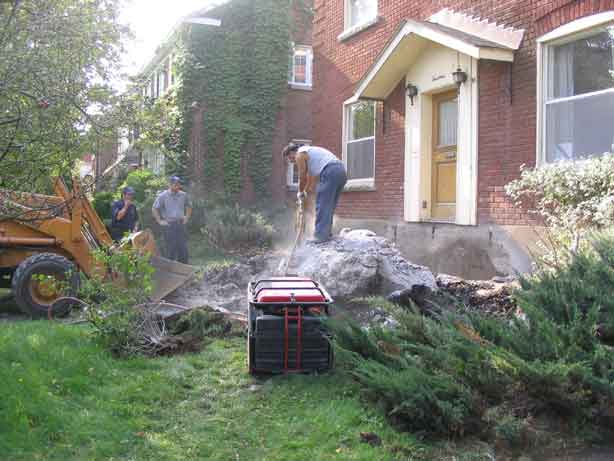 After 2 weeks, signs of progress. Messy lawn though.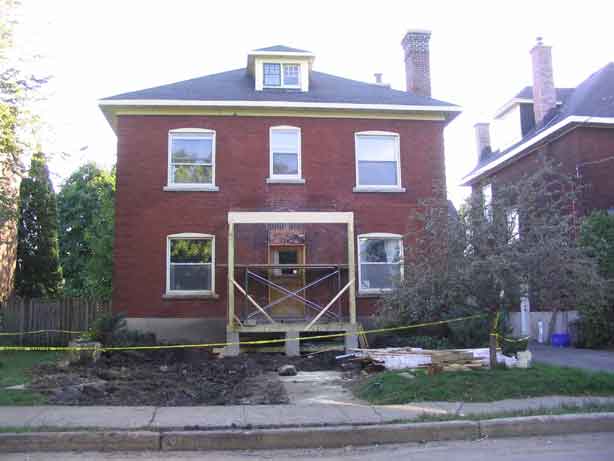 Margaret pulled rocks that were in the front yard into the back yard to make a rock garden. She's very proud of this one. It weighs as much as she does.